RV Remote
Monitor and control your RV from anywhere.
About RV Remote
We recently bought a new RV, and one of the cool new features it came with was a control network. This feature is marketed under various names, for example Tiffin calls it the Spyder Control Multiplex System (just rolls right off the tongue doesn't it 😀). All of these networks are based around an RV industry standard called RV-C. Basically what this network does is sit in between the light switches in your RV and the lights and components they are controlling. With this, lights and other devices can be controlled from anywhere using either a touch screen or touch control panel. In the past, RV manufacturers would have to run individual wires from every switch to the light or component it controlled. But now with a control network, they just need to connect all the control panels and components to a network cable, which is then connected to a central control module. This type of system gives lots of flexibility, for example we can control our outside porch light from the entrance door, and also from the side of the bed.
So once we got our new RV, one of the first things I wanted was the ability to control everything from my phone. While some manufacturers include this support, others don't (such as Tiffin). Also, if they do include it, it usually only works when you are in the RV or nearby. I wanted the ability to monitor and control my RV from anywhere. This would give me the ability to turn on lights without having to get up (lazy I know), adjust the heat and AC from bed, and also get alerted if the temperature was getting too warm in the RV no matter where I was at (very useful if you have a pet). These are just a few examples of what you can do with it.
How does RV Remote work?
RV Remote consists of a little black box that you plug into your RV-C control network. A good place can be at the main network panel, as there is usually an open network port there.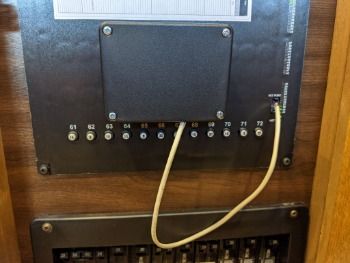 The system is then configured by entering your Wi-Fi settings, RV model, and preferred screen layout.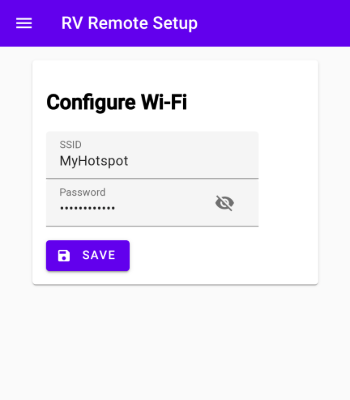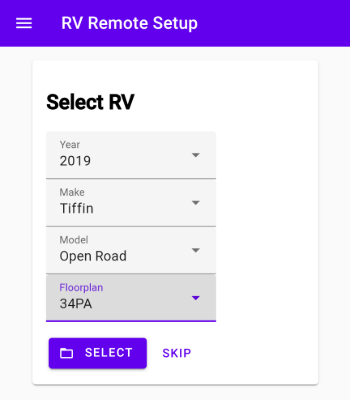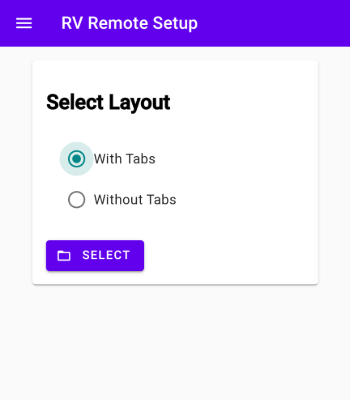 Once configured, the RV Remote app can be used on your phone, tablet, or laptop to monitor and control your RV from anywhere.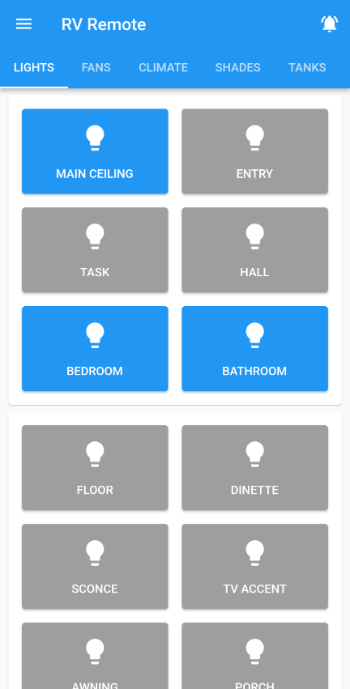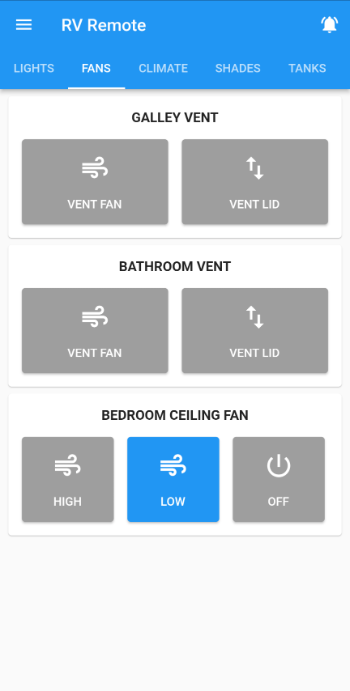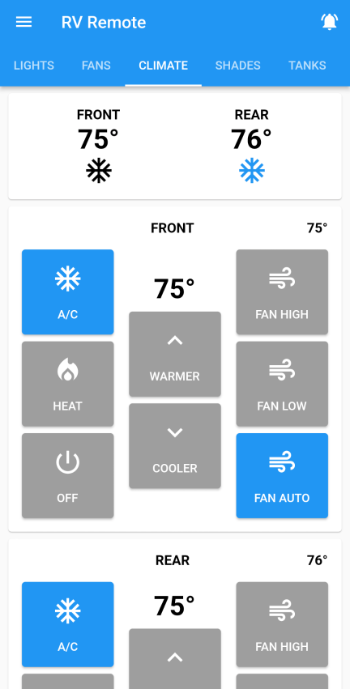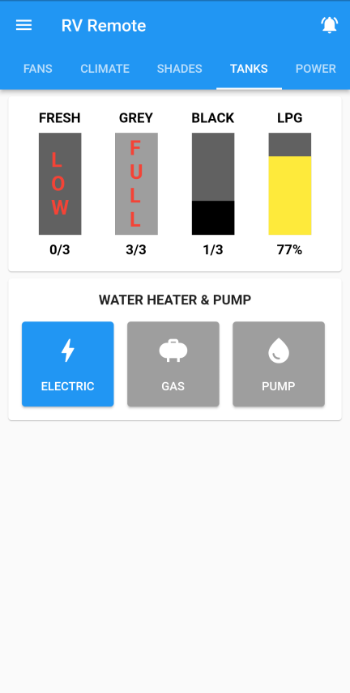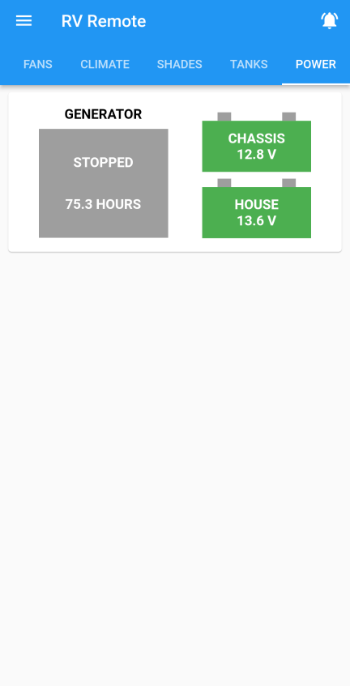 Alerts can be configured for various conditions. You will receive a notification whenever they occur.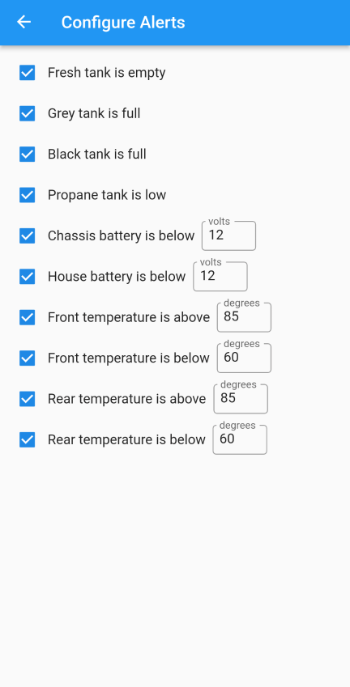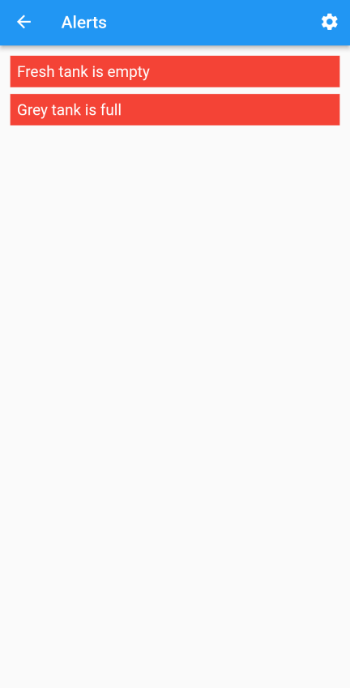 Using the Settings, you can configure just about anything in the app or on the device.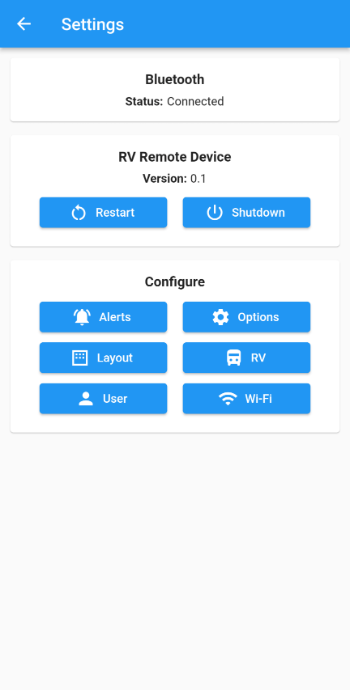 Custom options can be enabled for things such as better AC load balancing and automatically shutting of the pump if the fresh tank is empty. Additional options such as light timers coming soon!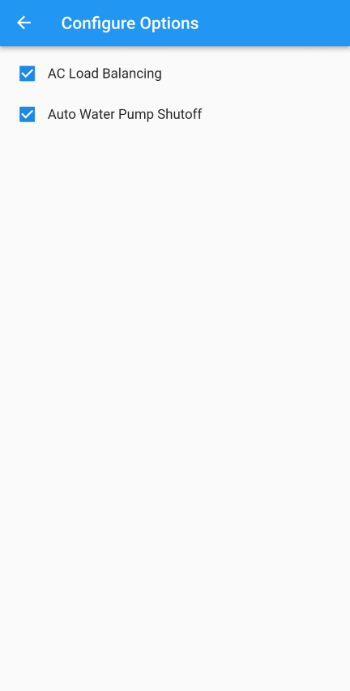 The screen layout for the app can be completely customized in order to create the layout that works best for you.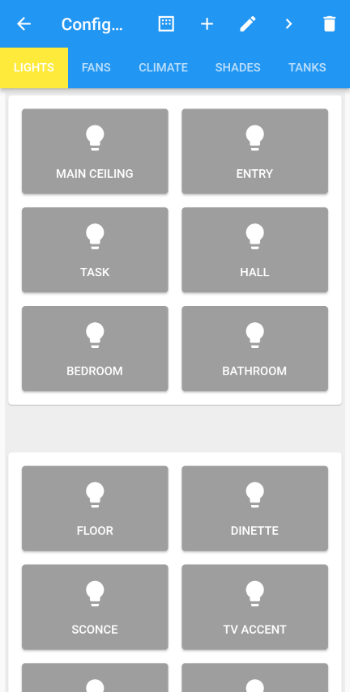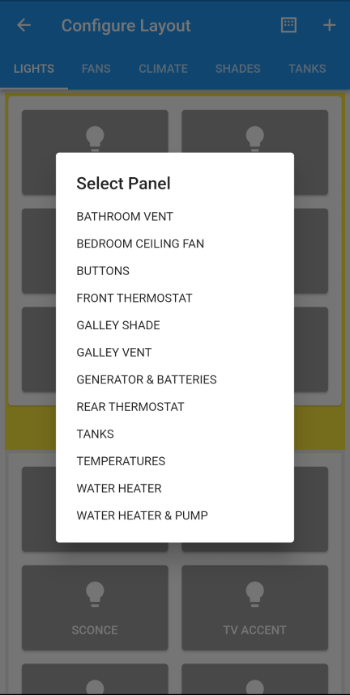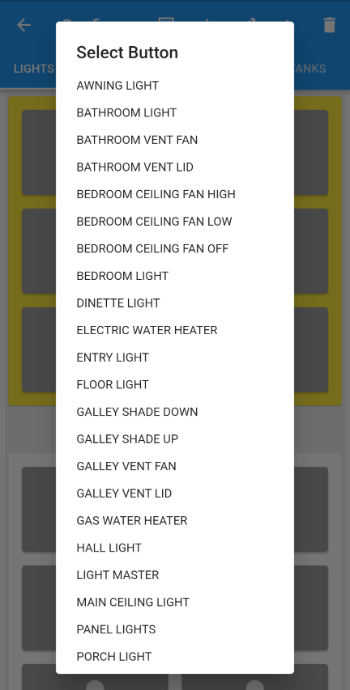 Under development
RV Remote is still under development. I hope to open it up to a small group of people for more testing shortly. Contact me if you'd like to be one of the first to try it out.